Join us for one of our upcoming events!  All meetings and events are open to the public, but we'd love for you to become a member!
Friday, January 12 – Dues Paying Potluck and Grange Meeting
6:00 p.m. Socialize
6:30 p.m. Potluck (bring a covered dish to share)
7:30 p.m. Grange Meeting
Presenter:   Jack LeChien – First settelers of Turkey Hill Grange
Committee:  Sophia Treser, Judi Quimby, Stan and Celeste Agne, Maria Ambrosio
Friday, February 9 – Grange Meeting
7:30 p.m.
February 24 – Trivia Night
7:30 p.m.
Friday, March 9 – Grange Meeting
Sunday, April 13 – Chicken Dinner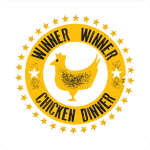 Get ready for the best fried chicken you've ever eaten! Don't forget about the amazing sides; mashed potatoes, dressing, green beans, cole slaw, and homemade dessert!
If you can't dine in, we offer carry-out!