Join us for one of our upcoming events!  All meetings and events are open to the public, but we'd love for you to become a member!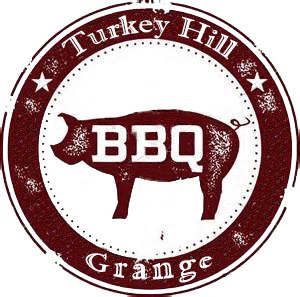 Grange BBQ
Thursdays, May – September
4:00 p.m. – 7:00 p.m.
It's that time again…BBQ Season! Pork steaks, pulled pork, brats,and try our new item pulled pork nachos!. We have plenty of homemade sides, desserts, and drinks. Dine-in or carry-out for your convenience. We accept all major credit cards.
Friday, July 13 – Grange Meeting
7:30 p.m.
Speaker:  Carolyn Hubler, Executive Director of St. Clair County Child Advocacy Center
Committee:  Jim and Marilyn Coe, Charles and Julia Abernathy, Lary and Judy Eckert
Friday, August 10 – Grange Meeting
7:30 p.m.
Speaker:  Kimberly Richey, Director of Development for Marion Medical Mission
Committee:  Mary Laurent
Sunday, August 12 –
Ham

and

Peach

Dinner

10:3o a.m. – 3:00 p.m.

Join us for peaches anyway you can imagine….for dinner or dessert!! Stop by anytime between 10:30 AM and 3:00 PM to enjoy! Carry-outs are also available.
Friday, September 21 – Grange Meeting
7:30 p.m.
Friday, October 12 – Grange Meeting
7:30 p.m.
Sunday, October 28 – Wurstmarkt
Join us for the BEST of the WURST!
10:30 a.m. – 3:00 p.m.
Perfect pork sausage, marvelous mashed potatoes, great gravy, super sauerkraut, green beans, cranberry sauce, and home cooked apple sauce. As always, our selection of delicious homemade pies and cakes are for dessert.