Join us for one of our upcoming events!  All meetings and events are open to the public, but we'd love for you to become a member!
Sunday, March 29  2020 – Chicken Dinner
Saturday, March 14  2020 – Pancake and Sausage Brunch with apple crisp  $10
Saturday, March 2 – Trivia Night
Saturday, December 8 – Cookie Exchange and Christmas Party
Cookie Exchange @ 5:30 p.m.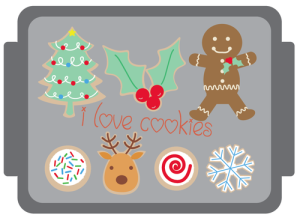 CALLING ALL BAKERS – We will have our cookie exchange 12/8/2018 PRIOR to our Christmas party.
All are invited to join!
Bring three dozen cookies that are your prize cookie along with a copy of the recipe.
Please bring a container to take home the ones you exchange.
Christmas Party @ 6:00 p.m.
6:00 p.m. Appetizers and Food
7:00 p.m. Christmas Program
Join us for our annual Christmas Party at Turkey Hill Grange! Don't forget to bring an appetizer or dessert, and Santa Claus will be joining us from the North Pole!
Family and friends are welcome! If you are bringing children, please bring a small gift that is labeled for Santa to hand out to your child.