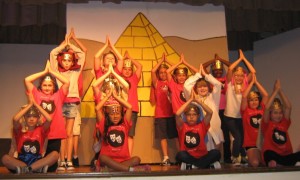 National, State and Local Granges not only encourage, but also provide opportunities for children, youth and adults to express themselves, develop their talents and interests in the performance and creative arts: theatre, music, photography, writing, visual arts and crafts through both performance and competition.
In the days before electronic entertainment, plays and play competition were an important part of Grange activity for the education and entertainment of Grange families.  That tradition continues at Turkey Hill Grange!
Turkey Hill Grange supports an active group of members and nonmembers, called Turkey Hill Players. They present three shows a year for the public:
Comedy Dinner Theatre

Murder Mystery

Family Show
Family productions feature children in the leading roles and adults in the supporting roles of classical plays for children, and a show for adult actors—a well-known comedy, classic or mystery. Frequently one of the annual shows is a musical. Players are often accompanied by both vocal and live instrumental music in the interactive shows. Auditions for cast and the technical crew are open to all in the community and casts and crews are composed of both Grangers and members of our community!
Additionally, an all-day week of drama camp is offered to children in the community. Children participate in drama activities and rehearsals during the week and on Friday,  each group presents an age-appropriate show for the public on the last evening of the last camp day.
Theatre Camp June 11-15
For Kids and Teens aged 6 to 16
CLICK HERE to register today!
Learn more > Contact Zona Ludlum at laneclass@gmail.com, or 618-233-6254.